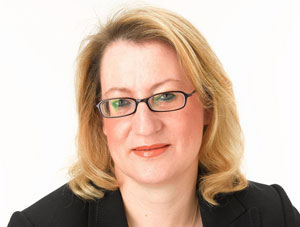 Melanie Giles
Insolvency Practitioner of the Year 2013
Licenced Insolvency Practitioner, Melanie Giles, is a founding member of PJG Recovery. Melanie's early career was spent with PricewaterhouseCoopers where she qualified in 1996. PJG Recovery is now run with the same qualities essential to a "Top 4" firm, at a cost commensurate to the needs of the smaller client.
Melanie's clients are individuals and therefore the solutions she finds for them are individual. Melanie is very proud to be at the forefront of quality client-service in an industry which is often accused of being more focused on revenue rather than results. Looking to the future rather than dwelling too much on the past, whilst maintaining a flexible attitude and approach to ongoing case management through an open-door policy, are the day to day factors which Melanie believes adds to her high success rates.
Melanie is now acting for over 1,500 personal and corporate clients; the vast majority of whom are working through their difficulties and managing to pay a substantial proportion of their debts back to creditors. Through her work with leading web-based industry advice forums, national TV and other media, and relationships with all key stakeholders, Melanie is able to broker and negotiate financial settlements through a variety of different solutions for clients to fit in with their own specific circumstances, ambitions and aspirations.
Although Melanie is passionate about her work, she does make time to follow her favourite pursuits of alpine skiing and scuba-diving. She is also ardent about supporting her beloved Wales rugby team and is never far away from the Millennium Stadium in Cardiff on International days.
"Working at the sharp end of the debt industry, I am constantly challenged and stimulated by the development and implementation of solutions for both individuals and companies, – with the main aim of turning around lives and businesses which have become burdened by unaffordable debt".
---
Do you need some more information?
Our team are waiting for you to call and help you recover your financial position.
Call (NI & ROI) 02891 814890 (UK Mainland) 02920 346530 or click below.
Contact Us